#grayscale")}@media not all,not all{.jheKTq{display:flex}.jheKTq img{margin-right:10px}}.eMFtXj{text-decoration:none;outline:0;background:0 0;height:100%;color:#1f3040;font-family:Roboto;font-size:16px;line-height:19px;display:grid;grid-template-columns:90px 100px;gap:0 10px;-webkit-box-align:start;place-items:start;transition:all .3s cubic-bezier(.15,.82,1,1) 0s}.eMFtXj img{width:100%;border-radius:12px;transition:all .3s cubic-bezier(.15,.82,1,1) 0s}.eMFtXj span{text-align:left;font-family:Roboto;font-size:16px;line-height:19px;margin-top:10px;padding-right:30px}.eMFtXj:hover{color:#006dbc}.eMFtXj:hover img{box-shadow:rgba(31,48,64,.2) 0 10px 40px 0}.eMFtXj:not(:hover) img{filter:url("data:image/svg+xml;utf8,#grayscale")}@media not all,not all{.eMFtXj{display:flex}.eMFtXj img{margin-right:10px}}.gQckuN{text-decoration:none;outline:0;background:0 0;height:19px;color:#fff;display:flex;align-items:flex-start;width:max-content;-webkit-box-pack:center;justify-content:center;font-family:Roboto;font-size:16px;line-height:19px;font-weight:400}.gQckuN:not(:last-child){margin-right:30px}.dZUHMD{z-index:998;position:absolute;top:0;left:0;width:100%;height:100vh;background:url(/static/media/menu-mobile.b0222942.jpg) center center/cover no-repeat;display:flex;flex-direction:column;transition:all .2s cubic-bezier(.15,.82,1,1) 0s;-webkit-box-pack:start;justify-content:start;opacity:0;visibility:hidden}@media (min-width:1300px){.dZUHMD{display:none}}.dXNMxh{text-align:left;flex-direction:column;margin-left:20px;margin-top:100px;overflow:scroll;display:none}@media not all,not all{.dXNMxh{overflow:auto}}.CWQMf{background:0 0;border:0;text-align:left;outline:0!important}.CWQMf:focus{outline:0}.fQkkzS{display:flex;-webkit-box-align:center;align-items:center}.kRGfTa{margin-left:10px;visibility:hidden;opacity:0}.jKumZb{display:flex;flex-direction:column;height:0;visibility:hidden;opacity:0;transition:all .3s cubic-bezier(.15,.82,1,1) 0s;margin-bottom:0;margin-left:40px}.jKumZb a{color:#fff;font-family:Roboto;font-size:24px;letter-spacing:0;line-height:32px;text-decoration:none}.eNQuho{margin-bottom:7px}.hXQgjp{color:#fff;font-family:Roboto;font-size:32px;letter-spacing:0;line-height:38px;text-decoration:none;margin-bottom:7px}.fQsatj{color:#fff;font-family:Roboto;font-size:32px;letter-spacing:0;line-height:38px;text-decoration:none;margin-bottom:7px}.hXhWNW{grid-area:button/button/button/button;height:75px;width:75px;padding:1.5em;display:grid;grid-template-columns:1fr;-webkit-box-align:center;place-items:center;outline:0;border:none;transition:all .3s cubic-bezier(.15,.82,1,1) 0s;position:relative}@media (min-width:1300px){.hXhWNW{display:none}}@media (max-width:767px){.hXhWNW{position:absolute}}@media not all,not all{.hXhWNW{float:right;z-index:10000}}.jYxGEJ{cursor:pointer;height:100%;width:100%;outline:0;border:none;z-index:999}.ieBBSs{stroke:#fff;transition:all .2s ease 0s}.cUWXFh{width:100%}.bTIjTR{width:100%;z-index:997}.dAkvW{max-height:100%}@media (max-width:767px){.dAkvW{margin-left:25px}}.dAkvW img{width:160px;height:100%;margin-bottom:-60px;position:relative;bottom:28px;right:30px}.kpNwkX{display:flex;color:#fff;font-family:Roboto;font-size:16px;line-height:16px;text-transform:uppercase;padding-bottom:30px;position:relative;z-index:10}@media (max-width:992px){.kpNwkX{font-size:16px;padding-bottom:30px;margin-top:40px}}@media (max-width:767px){.kpNwkX{padding-bottom:20px}}.llnhaT{text-decoration:none;color:#fff;transition:all .3s cubic-bezier(.15,.82,1,1) 0s}.llnhaT::after{content:"";padding:0 5px;width:13px;height:10px;display:inline-block;background:url(/static/media/breadcrumbarrow.d68fa995.svg) center center/contain no-repeat}.llnhaT:hover{text-decoration:underline;opacity:.8}.gSVBBi{font-weight:900}.himZKo{animation:.5s ease-out 0s 1 normal forwards running emZDpj}.hZrcxk{width:100%;height:430px;padding:80px 160px 0;background:url(https://morritts.com/wordpress/wp-content/uploads/2021/01/thumbnail-43.png) center center/cover no-repeat;display:flex;align-items:flex-start;flex-direction:column;-webkit-box-pack:center;justify-content:center;position:relative}@media (max-width:1199px){.hZrcxk{padding:80px 30px 0}}@media (max-width:992px){.hZrcxk{padding:80px 68px 0;height:276px}}@media (max-width:767px){.hZrcxk{padding:80px 20px 20px;height:auto}}@media (max-width:767px){.hZrcxk{background:url(https://morritts.com/wordpress/wp-content/uploads/2021/01/thumbnail-43.png) center center/cover no-repeat}}.Atfvz{position:absolute;top:0;left:0;bottom:0;right:0;background-color:#000;opacity:.55}.ddqwbr{color:#fff;font-family:Poppins;font-size:64px;max-width:808px;line-height:80px;font-weight:700;position:relative;z-index:10}@media (max-width:992px){.ddqwbr{font-size:54px;line-height:1;margin-top:initial}}.ilFjpk{color:#fff;padding-top:20px;font-size:16px;font-family:Roboto;line-height:24px;font-weight:700;position:relative;z-index:10}.bzFknP{min-height:480px;border-radius:16px;background-color:#fff;box-shadow:rgba(0,0,0,.1) 0 20px 80px 0;overflow:hidden;display:block;text-decoration:none;transition:all .4s cubic-bezier(.15,.82,1,1) 0s;position:relative}.bzFknP:hover{box-shadow:rgba(0,0,0,.18) 0 20px 80px 0}.bCmleW{background:url(https://morritts.com/wordpress/wp-content/uploads/2020/12/Morrits-Int-Blog-December-Header-1.png) center center/cover no-repeat;height:200px;width:100%}.bXgjct{background:url(https://morritts.com/wordpress/wp-content/uploads/2021/04/Morrits-Staycation-Blog-Scuba-Certification-at-Morritts.png) center center/cover no-repeat;height:200px;width:100%}.iDfMuz{background:url(https://morritts.com/wordpress/wp-content/uploads/2021/04/Morrits-Int-Blog-March-Hidden-Gems-in-Grand-Cayman.png) center center/cover no-repeat;height:200px;width:100%}.gIvUkB{color:#1f3040;font-family:Poppins;font-size:32px;font-weight:700;line-height:40px;padding:10px 20px 0;overflow:hidden;text-overflow:ellipsis;display:-webkit-box;-webkit-line-clamp:2;-webkit-box-orient:vertical;opacity:1!important;visibility:visible!important}.hzOYyG{color:#1f3040;font-family:Roboto;font-size:16px;line-height:24px;padding:16px 20px 24px}.hzOYyG ul{display:none}.hzOYyG p{overflow:hidden;text-overflow:ellipsis;display:-webkit-box;-webkit-line-clamp:4;-webkit-box-orient:vertical;opacity:1!important;visibility:visible!important}.hzOYyG :not(:nth-child(1)){display:none}.ixhYkJ{text-transform:uppercase;display:flex;-webkit-box-pack:justify;justify-content:space-between;padding:0 20px;font-family:Roboto;font-weight:700;position:absolute;width:100%;bottom:20px}.fCScCA{color:#1f3040;line-height:24px;font-size:12px}.cdMjkg{color:#006dbc;line-height:24px;font-size:16px;text-decoration:none}.cSEwuL{padding:60px 165px 100px;display:grid;grid-template-columns:115px 1fr;column-gap:75px}.cSEwuL ul{padding-left:20px}@media (max-width:1199px){.cSEwuL{padding:60px 30px 100px}}@media (max-width:992px){.cSEwuL{grid-template-columns:1fr}}.jHZRpY{max-width:732px;color:#1f3040}@media (min-width:1441px){.jHZRpY{max-width:unset}}.edWcep{display:flex;flex-direction:column}.cSPLsq{color:#1f3040;font-family:Roboto;font-size:16px;font-weight:400;line-height:24px;text-transform:uppercase}.esLljD{font-family:Poppins;font-size:32px;font-weight:700;line-height:48px}@media (max-width:992px){.esLljD{font-size:24px;font-weight:700;letter-spacing:0;line-height:34px;margin-bottom:15px}}.eoClIJ{font-family:Roboto;font-size:16px;line-height:30px;padding-top:25px}.eoClIJ p{padding-top:30px}.eoClIJ a{font-weight:600;color:#006dbc;text-decoration:none}.hfApKq{position:relative;margin-top:10px;z-index:700}.iSZdtI{height:42px;width:42px;background-color:#fff;display:flex;-webkit-box-align:center;align-items:center;-webkit-box-pack:center;justify-content:center;border-radius:50%;cursor:pointer;margin-bottom:10px;box-shadow:rgba(31,48,64,.1) 0 10px 20px 0;transition:all .3s cubic-bezier(.15,.82,1,1) 0s}.iSZdtI:hover{box-shadow:rgba(31,48,64,.2) 0 10px 20px 0}.eWPzbx{width:170px;border-radius:16px;box-shadow:rgba(0,0,0,.1) 0 20px 80px 0;background-color:#fff;margin-left:.5px;position:absolute;overflow:hidden;transition:all .2s cubic-bezier(.15,.82,1,1) 0s;top:-190px;z-index:4;visibility:hidden;opacity:0}.eWPzbx button{margin-right:12px;opacity:1;transition:all .2s cubic-bezier(.15,.82,1,1) 0s;height:100%;width:100%;background-color:#fff;display:flex;-webkit-box-align:center;align-items:center;padding-top:4px!important;padding-bottom:10px!important;outline:0!important;padding-left:30px!important}.eWPzbx button:hover{background-color:rgba(0,109,188,.05)!important}.eWPzbx button svg{margin:5px 0;width:30px}.eWPzbx button img{width:30px}@media (max-width:992px){.eWPzbx{top:-190px}}.erxJUO{display:block;bottom:62px;left:12px;visibility:hidden;opacity:0;z-index:4;height:20px;width:20px;border:inherit;position:absolute;clip-path:polygon(0 0,100% 100%,0 100%);transform:rotate(-45deg);border-radius:0 0 0 .25em;background-color:#fff;transition:all .3s cubic-bezier(.15,.82,1,1) 0s}@media (max-width:992px){.erxJUO{bottom:85px;position:relative}}.jEOncG{padding:60px 165px;background-color:rgba(208,220,232,.2)}@media (max-width:1199px){.jEOncG{padding:60px 30px 100px}}.jEOncG .slick-slide{padding:0 30px 0 0;border-radius:16px;display:block!important}.jEOncG .slick-slide>div{border-radius:16px;display:block!important}.jEOncG .slick-slide>div>div{background:#fff;box-shadow:rgba(0,0,0,.02) 5px 5px 5px 5px;padding-bottom:20px;border-radius:16px;display:block!important}.jEOncG .slick-slide a{text-decoration:none;display:inline;background:#fff}.jEOncG .slick-slide a>div{border-top-right-radius:16px;border-top-left-radius:16px}.gYrKKP{color:#1f3040;font-family:Poppins;font-size:32px;font-weight:700;line-height:48px;padding-bottom:50px}@media (max-width:992px){.gYrKKP{font-size:26px;font-weight:700;letter-spacing:0;line-height:32px;margin-bottom:-30px}}.hhXHkv{font-family:roboto;padding:60px 165px;background-color:#1f3040}@media (max-width:992px){.hhXHkv{padding:60px 40px}}@media (max-width:767px){.hhXHkv{margin-top:60px;padding:0 40px 20px}}.cdfpMG{display:grid;grid-template-columns:1fr 1fr;-webkit-box-align:center;align-items:center;-webkit-box-pack:justify;justify-content:space-between}.hGapAa{font-family:poppins;justify-self:flex-end;font-weight:600;color:#fff;font-size:32px;line-height:32px;text-decoration:none}.bhDCZo{display:flex;-webkit-box-pack:justify;justify-content:space-between;padding-top:20px}@media (max-width:767px){.bhDCZo{display:grid;gap:30px 30px}}.bvJei{padding-left:0;list-style:none}.ibuOQm{color:#fff;font-family:Roboto;font-size:16px;line-height:32px;max-width:240px}.ibuOQm a{text-decoration:none;color:#fff;transition:all .3s cubic-bezier(.15,.82,1,1) 0s}.ibuOQm a:hover{opacity:.7}.ibuOQm span{display:inline-block}.ejLflY{text-decoration:none;color:#fff;transition:all .3s cubic-bezier(.15,.82,1,1) 0s}.ejLflY:hover{opacity:.7}.gJhOSj{text-decoration:none;color:#fff;transition:all .3s cubic-bezier(.15,.82,1,1) 0s}.gJhOSj:hover{opacity:.7}.kIrMbp{display:inline-block}.iBA-dpN{margin-bottom:5px}.bXSvFU{margin-top:30px;color:#fff;opacity:.4}.eRAjIY{position:relative;left:10px}@media (max-width:767px){.eRAjIY{position:relative;right:15px;left:unset}}@-webkit-keyframes emZDpj{0%{opacity:0}100%{opacity:1}}@keyframes emZDpj{0%{opacity:0}100%{opacity:1}}
Caribbean Wildlife: Creatures of the Cayman Islands
December 22
Written By Morritt's
Caribbean Wildlife: Creatures of the Cayman Islands
For only having 100 square miles across all three islands, Cayman is home to an impressive variety of native wildlife. Whether you're above or below in the crystal-clear waters of the Caribbean Sea, opportunities to encounter these special creatures in their natural habitats are plentiful. Check out our blog, Things to See and Do Around Morritt's, for a list of places where you can see and interact with a few of the animals mentioned below.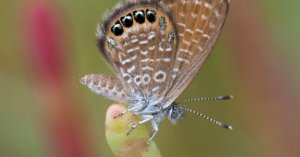 Birds 
Did you know that over 200 different species of birds can be found in Cayman? This includes several endemic species, such as the Cayman Parrot (the Islands' national bird is a beautiful bright green and usually seen in pairs), the Grand Cayman Woodpecker and the Cayman Bananaquit (a small bird boasting a bright yellow chest that is lovingly referred to by locals as a "banana bird") – to name a few.  
Two of the best places for bird watching is the Queen Elizabeth II Botanic Park and the Mastic Trail (further details on both can be found in our blog mentioned above).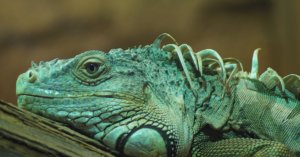 Iguanas 
There are three types of iguana found in the Cayman Islands: the common green iguana, the rock iguana and the blue iguana. Most iguanas you will see in Cayman are the green iguanas, however they are considered an invasive species. The protected rock iguanas reside on the sister islands of Cayman Brac and Little Cayman. Blue iguanas can most easily be found at the Queen Elizabeth II Botanic Park, which runs a conservation programme for the endangered reptile.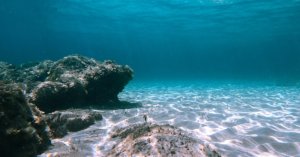 Stingrays 
No trip to Cayman would be complete without visiting Stingray City! Wild Southern Stingrays are plentiful in this area of the North Sound, where you can easily stand thanks to a natural sandbar. Tour boats depart daily to ensure that everyone has the opportunity to interact with these gentle creatures – and legend has it that a kiss on one of their noses will bring you seven years of good luck! 
Turtles 
Much like the iguanas, Cayman is also home to three species of turtle: the green, loggerhead and hawksbill. Some of these can be seen diving or snorkelling around the Islands, and if you're lucky enough you might happen upon a nesting female during a beach walk or a group of hatching babies making their way from the beach to the sea. Guaranteed sightings and encounters can be found at the Cayman Turtle Centre, an attraction showcasing these magnificent creatures that also includes a research and conservation centre.