#grayscale")}@media not all,not all{.jheKTq{display:flex}.jheKTq img{margin-right:10px}}.eMFtXj{text-decoration:none;outline:0;background:0 0;height:100%;color:#1f3040;font-family:Roboto;font-size:16px;line-height:19px;display:grid;grid-template-columns:90px 100px;gap:0 10px;-webkit-box-align:start;place-items:start;transition:all .3s cubic-bezier(.15,.82,1,1) 0s}.eMFtXj img{width:100%;border-radius:12px;transition:all .3s cubic-bezier(.15,.82,1,1) 0s}.eMFtXj span{text-align:left;font-family:Roboto;font-size:16px;line-height:19px;margin-top:10px;padding-right:30px}.eMFtXj:hover{color:#006dbc}.eMFtXj:hover img{box-shadow:rgba(31,48,64,.2) 0 10px 40px 0}.eMFtXj:not(:hover) img{filter:url("data:image/svg+xml;utf8,#grayscale")}@media not all,not all{.eMFtXj{display:flex}.eMFtXj img{margin-right:10px}}.gQckuN{text-decoration:none;outline:0;background:0 0;height:19px;color:#fff;display:flex;align-items:flex-start;width:max-content;-webkit-box-pack:center;justify-content:center;font-family:Roboto;font-size:16px;line-height:19px;font-weight:400}.gQckuN:not(:last-child){margin-right:30px}.dZUHMD{z-index:998;position:absolute;top:0;left:0;width:100%;height:100vh;background:url(/static/media/menu-mobile.b0222942.jpg) center center/cover no-repeat;display:flex;flex-direction:column;transition:all .2s cubic-bezier(.15,.82,1,1) 0s;-webkit-box-pack:start;justify-content:start;opacity:0;visibility:hidden}@media (min-width:1300px){.dZUHMD{display:none}}.dXNMxh{text-align:left;flex-direction:column;margin-left:20px;margin-top:100px;overflow:scroll;display:none}@media not all,not all{.dXNMxh{overflow:auto}}.CWQMf{background:0 0;border:0;text-align:left;outline:0!important}.CWQMf:focus{outline:0}.fQkkzS{display:flex;-webkit-box-align:center;align-items:center}.kRGfTa{margin-left:10px;visibility:hidden;opacity:0}.jKumZb{display:flex;flex-direction:column;height:0;visibility:hidden;opacity:0;transition:all .3s cubic-bezier(.15,.82,1,1) 0s;margin-bottom:0;margin-left:40px}.jKumZb a{color:#fff;font-family:Roboto;font-size:24px;letter-spacing:0;line-height:32px;text-decoration:none}.eNQuho{margin-bottom:7px}.hXQgjp{color:#fff;font-family:Roboto;font-size:32px;letter-spacing:0;line-height:38px;text-decoration:none;margin-bottom:7px}.fQsatj{color:#fff;font-family:Roboto;font-size:32px;letter-spacing:0;line-height:38px;text-decoration:none;margin-bottom:7px}.hXhWNW{grid-area:button/button/button/button;height:75px;width:75px;padding:1.5em;display:grid;grid-template-columns:1fr;-webkit-box-align:center;place-items:center;outline:0;border:none;transition:all .3s cubic-bezier(.15,.82,1,1) 0s;position:relative}@media (min-width:1300px){.hXhWNW{display:none}}@media (max-width:767px){.hXhWNW{position:absolute}}@media not all,not all{.hXhWNW{float:right;z-index:10000}}.jYxGEJ{cursor:pointer;height:100%;width:100%;outline:0;border:none;z-index:999}.ieBBSs{stroke:#fff;transition:all .2s ease 0s}.cUWXFh{width:100%}.bTIjTR{width:100%;z-index:997}.dAkvW{max-height:100%}@media (max-width:767px){.dAkvW{margin-left:25px}}.dAkvW img{width:160px;height:100%;margin-bottom:-60px;position:relative;bottom:28px;right:30px}.kpNwkX{display:flex;color:#fff;font-family:Roboto;font-size:16px;line-height:16px;text-transform:uppercase;padding-bottom:30px;position:relative;z-index:10}@media (max-width:992px){.kpNwkX{font-size:16px;padding-bottom:30px;margin-top:40px}}@media (max-width:767px){.kpNwkX{padding-bottom:20px}}.llnhaT{text-decoration:none;color:#fff;transition:all .3s cubic-bezier(.15,.82,1,1) 0s}.llnhaT::after{content:"";padding:0 5px;width:13px;height:10px;display:inline-block;background:url(/static/media/breadcrumbarrow.d68fa995.svg) center center/contain no-repeat}.llnhaT:hover{text-decoration:underline;opacity:.8}.gSVBBi{font-weight:900}.himZKo{animation:.5s ease-out 0s 1 normal forwards running emZDpj}.hNqMTs{width:100%;height:430px;padding:80px 160px 0;background:url(https://morritts.com/wordpress/wp-content/uploads/2020/09/thumbnail-4.png) center center/cover no-repeat;display:flex;align-items:flex-start;flex-direction:column;-webkit-box-pack:center;justify-content:center;position:relative}@media (max-width:1199px){.hNqMTs{padding:80px 30px 0}}@media (max-width:992px){.hNqMTs{padding:80px 68px 0;height:276px}}@media (max-width:767px){.hNqMTs{padding:80px 20px 20px;height:auto}}@media (max-width:767px){.hNqMTs{background:url(https://morritts.com/wordpress/wp-content/uploads/2020/09/thumbnail-4.png) center center/cover no-repeat}}.Atfvz{position:absolute;top:0;left:0;bottom:0;right:0;background-color:#000;opacity:.55}.ddqwbr{color:#fff;font-family:Poppins;font-size:64px;max-width:808px;line-height:80px;font-weight:700;position:relative;z-index:10}@media (max-width:992px){.ddqwbr{font-size:54px;line-height:1;margin-top:initial}}.ilFjpk{color:#fff;padding-top:20px;font-size:16px;font-family:Roboto;line-height:24px;font-weight:700;position:relative;z-index:10}.cnVYtu{padding:60px 165px 100px;display:grid;grid-template-columns:115px 1fr;column-gap:75px}.cnVYtu ul{padding-left:20px}@media (max-width:1199px){.cnVYtu{padding:60px 30px 100px}}@media (max-width:992px){.cnVYtu{grid-template-columns:1fr}}.hsCoix{max-width:732px;color:#1f3040}@media (min-width:1441px){.hsCoix{max-width:unset}}.kITAEN{display:flex;flex-direction:column}.cFaeWt{color:#1f3040;font-family:Roboto;font-size:16px;font-weight:400;line-height:24px;text-transform:uppercase}.wVdMu{font-family:Poppins;font-size:32px;font-weight:700;line-height:48px}@media (max-width:992px){.wVdMu{font-size:24px;font-weight:700;letter-spacing:0;line-height:34px;margin-bottom:15px}}.HKqTP{font-family:Roboto;font-size:16px;line-height:30px;padding-top:25px}.HKqTP p{padding-top:30px}.HKqTP a{font-weight:600;color:#006dbc;text-decoration:none}.jENrvK{position:relative;margin-top:10px;z-index:700}.bOrdxs{height:42px;width:42px;background-color:#fff;display:flex;-webkit-box-align:center;align-items:center;-webkit-box-pack:center;justify-content:center;border-radius:50%;cursor:pointer;margin-bottom:10px;box-shadow:rgba(31,48,64,.1) 0 10px 20px 0;transition:all .3s cubic-bezier(.15,.82,1,1) 0s}.bOrdxs:hover{box-shadow:rgba(31,48,64,.2) 0 10px 20px 0}.gYYhUf{width:170px;border-radius:16px;box-shadow:rgba(0,0,0,.1) 0 20px 80px 0;background-color:#fff;margin-left:.5px;position:absolute;overflow:hidden;transition:all .2s cubic-bezier(.15,.82,1,1) 0s;top:-190px;z-index:4;visibility:hidden;opacity:0}.gYYhUf button{margin-right:12px;opacity:1;transition:all .2s cubic-bezier(.15,.82,1,1) 0s;height:100%;width:100%;background-color:#fff;display:flex;-webkit-box-align:center;align-items:center;padding-top:4px!important;padding-bottom:10px!important;outline:0!important;padding-left:30px!important}.gYYhUf button:hover{background-color:rgba(0,109,188,.05)!important}.gYYhUf button svg{margin:5px 0;width:30px}.gYYhUf button img{width:30px}@media (max-width:992px){.gYYhUf{top:-190px}}.gXrcmW{display:block;bottom:62px;left:12px;visibility:hidden;opacity:0;z-index:4;height:20px;width:20px;border:inherit;position:absolute;clip-path:polygon(0 0,100% 100%,0 100%);transform:rotate(-45deg);border-radius:0 0 0 .25em;background-color:#fff;transition:all .3s cubic-bezier(.15,.82,1,1) 0s}@media (max-width:992px){.gXrcmW{bottom:85px;position:relative}}.fapTDu{font-family:roboto;padding:60px 165px;background-color:#1f3040}@media (max-width:992px){.fapTDu{padding:60px 40px}}@media (max-width:767px){.fapTDu{margin-top:60px;padding:0 40px 20px}}.egduZp{display:grid;grid-template-columns:1fr 1fr;-webkit-box-align:center;align-items:center;-webkit-box-pack:justify;justify-content:space-between}.iyLynJ{font-family:poppins;justify-self:flex-end;font-weight:600;color:#fff;font-size:32px;line-height:32px;text-decoration:none}.kWSSVG{display:flex;-webkit-box-pack:justify;justify-content:space-between;padding-top:20px}@media (max-width:767px){.kWSSVG{display:grid;gap:30px 30px}}.fsumkj{padding-left:0;list-style:none}.LBQOH{color:#fff;font-family:Roboto;font-size:16px;line-height:32px;max-width:240px}.LBQOH a{text-decoration:none;color:#fff;transition:all .3s cubic-bezier(.15,.82,1,1) 0s}.LBQOH a:hover{opacity:.7}.LBQOH span{display:inline-block}.kXFekJ{text-decoration:none;color:#fff;transition:all .3s cubic-bezier(.15,.82,1,1) 0s}.kXFekJ:hover{opacity:.7}.hbHKnt{text-decoration:none;color:#fff;transition:all .3s cubic-bezier(.15,.82,1,1) 0s}.hbHKnt:hover{opacity:.7}.jItBJu{display:inline-block}.bdkKlq{margin-bottom:5px}.cxvMSq{margin-top:30px;color:#fff;opacity:.4}.jEQnXs{position:relative;left:10px}@media (max-width:767px){.jEQnXs{position:relative;right:15px;left:unset}}@-webkit-keyframes emZDpj{0%{opacity:0}100%{opacity:1}}@keyframes emZDpj{0%{opacity:0}100%{opacity:1}}
Written By Morritt's
We've been busy while you've been away!
With Cayman's borders closed for the last few months due to COVID-19 restrictions, we decided this was a great time to make some renovations to the property.
We can't wait to show our overseas guests and owners around when you're able to join us again, but until then here are a few photos of our progress so far!
Upgraded one-bedroom suites and two-bedroom townhouses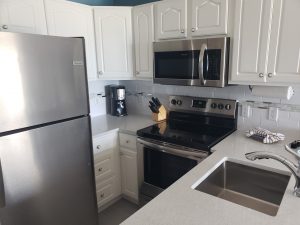 New Adirondack chairs on patios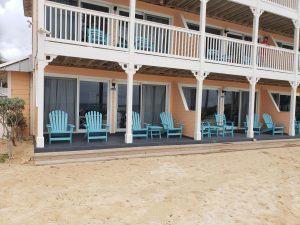 Painting of George and Florence buildings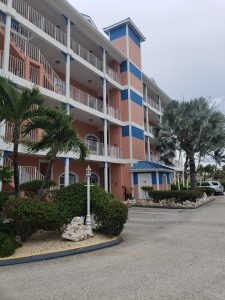 Painting of Wembley building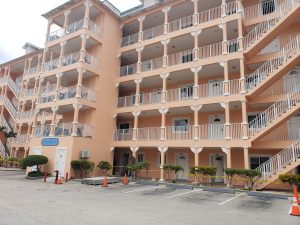 New gym equipment and flooring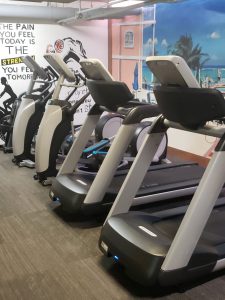 Refurbished beach tikis